11 January 2021
Enabling customers to perform secure contactless payments

BisB Launches Virtual Cards for its Retail Customers
In line with its efforts to simplify customers' money matters and transform the traditional banking experience by enabling them to perform various banking transactions securely and seamlessly, Bahrain Islamic Bank (BisB) recently launched its latest digital innovation "BisB Virtual Cards", completely eliminating the need for physical cards, with the same benefits and the ultimate level security, and cutting down on the delivery time of any card being delivered. Changing the face of any daily errand or shopping experience, once issued, the Virtual Card is automatically stored in the BisB Mobile application containing all the requisite customer details facilitating financial transactions.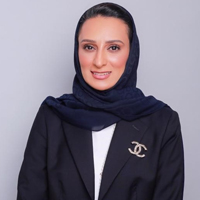 The Virtual Cards are available for both potential and exiting customers, new customers can apply for their choice of the Bank's diverse selection of Debit, Credit, or Prepaid Cards via the BisB Mobile application and receive their card instantly. Similarly, existing customers can apply for the issuance of a virtual card against any of their existing Debit, Credit or Prepaid Cards.
"At BisB, we strive to simplify our customers money matters by constantly introducing new innovative solutions that will support them in their daily lives. With these virtual cards, we are offering new and existing customers a seamless transition to new digital payments methods, providing them with the golden opportunity to conduct transactions instantly and safely, for our entire line of products, be it our Debit, Credit or Prepaid Cards," said Chief Retail Banking at BisB, Dalal Al Qais.
"With our newly launched 'Virtual Card' feature on BisB Mobile, we wanted to offer our customers the ultimate level of convenience, and an additional level of safety especially considering the risks of physical cards considering the ongoing COVID-19 pandemic. Our customers will no longer need to wait for their card to be delivered and can instantly enjoy a fast, simple and secure payment experience, be it on online or Point of Sale transactions," she added
Back