02 September 2020
In collaboration with Bahrain FinTech Bay Bahrain Islamic Bank Launches Exclusive 'Digital Marketing – Tech Minds of Tomorrow' Program

Bahrain Islamic Bank (BisB) announced its collaboration with Bahrain FinTech Bay (BFB) to launch an exclusive program entitled "Digital Marketing – Tech Minds of Tomorrow", providing local talent and startups with the opportunity to develop a unique future-forward digital marketing tech program for the Bank's Marketing division, which comes in line with the Bank's commitment to continuous innovation.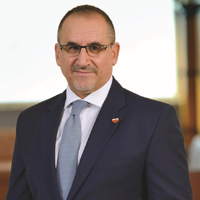 The program encourages innovative, out of the box thinking amongst local talent and aims to inspire creativity, enabling them to develop an innovation platform. As part of the program, teams of professional marketeers, web and software developers, as well as computer programmers will be challenged to create the ultimate Marketing Automation platform for social media. The platform will combine the power of automated processes, from campaign management, digital platform analytics and social media listening tools, to scheduling, reporting and publishing, with a built-in approval process. The platform will also offer customers a seamless, efficient and personalized digital experience.
On this occasion Chief Executive Officer of BisB, Mr. Hassan Jarrar said, "We are delighted to be partnering up with BFB to launch the exclusive program that challenges innovation and creativity amongst local talent and startups, where teams of professional marketeers, web and software developers, and computer programmers will be challenged to create the ultimate tech platform for social media in order to come up with a solution that will further simplify digital marketing."
"Participants will be able to connect with like-minded individuals who are driven to develop a simple platform that will combine the power of automated processes. This initiative is a reflection of our brand ethos, going beyond our product offerings by reaching our customers and fulfilling their banking needs," he added.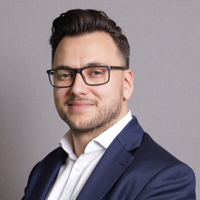 Chief Executive Officer of Bahrain FinTech Bay, Mr. Khalid Dannish, said: "We are excited to be working with our partners BisB to launch this program and showcase local talent and innovation. The increased emphasis on digital journeys driven by the changing landscape of customer expectations provides a great opportunity for entrepreneurs to simplify, automate and rethink digital marketing strategy. Focusing on user experience and harnessing emerging technologies such as AI will increase personalization and customer engagement, providing more robust digital banking experiences."
In order to be eligible to enter the program, participants must be either Bahraini Nationals or residents, between the ages of 25 and 40. The teams must have an extensive understanding of key marketing automation tools. The participating teams should consist of a minimum of 2-5 members and must submit a fully developed business plan or proposal outlining the solution. They must also have the ability to implement the proposal by developing the software with the help of programmers and developers.
For more information and submitting applications, please visit the following link: https://www.bahrainfintechbay.com/bisb
Back