BISBArticles&OpinionPieces
Articles and Opinion Pieces
The Power of Social Media
27 October 2019

By Mahmood Qannati, Chief Marketing & Corporate Communications at Bahrain Islamic Bank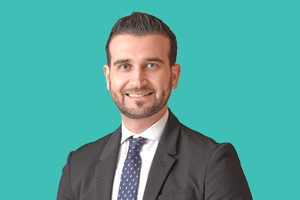 I grew up during a time where access to technology was quite limited. Connecting to the internet meant you had to endure the torture of the notoriously loud jarring noise of dial-up (which people old enough remember all too well), internet speeds were abysmally slow, and email was still novel.
No matter how digitally savvy I become, it will never compare to the millennials and generation Z of today whose relationship with technology is like the air they breathe. They don't even think about it, having been highly exposed to technology, growing up with speedy internet, social media and never having known anything else.
It's quite amazing, witnessing first-hand the lead-up to the development of social media as we know it today, how easily we've acclimatised to it and grown to become dependent on it. I still remember being baffled by the fact that my crawling toddler was able to unlock my smartphone when she was barely talking.
A quick google search of 'social media' will lead you to endless articles and reports on the subject, with results ranging from 'the top 10 ways to gain followers' to the dangers of these addictive digital platforms, which is often referred to as 'the dark side of social media', depicting the technology as an overwhelming and isolating 'bubble'.
So, is social media actually a 'social' platform, or is it more of an isolating 'bubble' where real connections can never be made?
If we look at the numbers today, out of the 5.11 billion mobile owners around the world, 3.48 billion* of them are using social media. To put things into perspective, that's about 45% of the world's population, almost half. And although the exact numbers aren't available for say, 20 years from now, partially because 'the next big' in social media innovation can't be predicted, what experts do agree on is that the use of social media will be ubiquitous and integrated into our daily lives in a multitude of ways. At the end of the day, there's so much more to social media than numbers and stats. The way I see it, social media is a tool, and as with any other tool, it has the power to do good, or 'evil'.
From a corporate perspective, the influence of social media platforms is indisputable. Increasingly replacing traditional advertising, not only is it a cheaper alternative, businesses are able to directly target specific market segments more effectively by selecting the intended demographic, audiences and platform with customised messaging instead of sharing generic messages with the masses. Content can then be tailored for those viewing it.
As a result, both small business owners and well-established entities have begun integrating social media as part of their marketing strategy, but many fail to gain a sufficient following. Ultimately, there is a fine line between integrating social media into a holistic marketing strategy, versus completely relying on digital platforms to generate sales and leads. Sponsored ads aside, there is zero cost to launching any social media account and with barriers being negligible, almost every business today is on at least one or a combination of social media platforms, namely Instagram, Twitter, Facebook, and LinkedIn.
However, simply 'being on' any given social media platform, or posting content with frequency, is no longer enough. It doesn't take a fancy digital analytical tool to see that successful businesses today are now realising that it's not just competing for number of followers. It's about carving out a piece of the pie, which comes with developing a unique style, identifiable brand and a genuine identity. The fact is, followers today expect more, and have shorter attention spans (and arguably less time). Therefore, businesses today are working towards developing content that is more engaging, dynamic and compelling to the widest possible range of social media users. Unfortunately, more often than not, businesses, as do many individuals, become obsessed with follower growth and numbers of likes, tying those directly to the overall success of their business, instead of real engagement.
At the Bank, social media has changed every aspect of our business, from how we develop our marketing strategies to how we communicate as a Bank with the outside world. Early on, we set out to build an inclusive community from the ground up by capturing the trust, admiration and interest of every individual that followed the account. When I scroll through the history of the Bank's Instagram account, it's easy to see how far we've come in our journey to establish deeper, more insightful connections. We aren't quite there yet, but we've come far.
Instead of thinking of social media as an overwhelming beast that can't be tamed, perhaps it's time for us to embrace these digital channels and go back to using them for their intended purpose, which is connection.
When it boils right down to it, these platforms have the power to do good, to bring members of communities together from around the world, friends, families, customers, and businesses, enabling people to exchange ideas, seek advice and connect on real, and dare I say, a more meaningful level, in a shared digital space.
* 2019 Global Digital report published by 'We Are Social' and 'Hootsuite'
Back