Minding the Gap in SME Financing
03 October 2019

By Wesam Baqer, Chief Corporate and Institutional Banking, BisB
It has been well over a decade since the last global financial crisis hit markets, and if you look at statistics it may appear to the untrained eye that the global economy has finally returned to normal.
However, this assumption would be to ignore the possibly permanent ways in which the global economy has changed as a result of the crisis itself. Economies around the world are still reeling from its repercussions, starting from governments implementing recovery policies and measures, to major financial players and banks that have implemented new operational strategies, all the way down to small- and medium-sized enterprises (SMEs) and local businesses.
It is important that we never underplay the importance of factoring in these changes for global economic policies. Going forward, things will probably never fully return to normal. The reality of the 'new normal' in a post-crisis economy is that budgets are tight, lenders are weary, and raising capital has proved more difficult than ever before.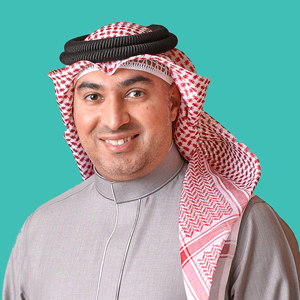 For SME's in particular, this has created a whole new barrage of challenges. Essentially, they lack the capital buffer of larger firms, and face dwindling cash flows which quickly lead to lower profit margins. Even the SMEs that have managed to navigate through the recessionary climate and stay afloat are facing a grim outlook ahead.
It is often assumed that in countries with developed economies that benefit from an advanced technological infrastructure, it is the large firms that are the main drivers of economic activity. However, if we take a look at almost all economies in the world – developed and developing alike - SME's account for a larger portion of GDP.
SMEs are essential to the livelihood of the local economy and the development process; they generate economic activity, diversify the economic landscape, and create jobs. In addition, SME's lead to long-term sustainability in that they encourage the collaboration of key players across sectors, and more importantly broaden the base of participation of members of society. By having a high number of small-business owners, it leads to financial empowerment and is catalyst for product innovation, given their advantage of having better agility with less red-tape than their larger enterprise counterparts.
So it's only natural that governments and policymakers around the world have shifted their attention to supporting that sector, in particular implementing better regulatory frameworks and creating several schemes to support financially constrained SMEs easing their access to financing, as well as encouraging investment from external markets.
In Bahrain, one of the most vital strategies developed has been the Economic Vision 2030 launched as part of the Kingdom's vision, which outlines a clear path for the continued development of the Kingdom's economy. At its core, it prioritizes the well-being members of society, enabling every Bahraini to lead a better life.
The Vision was launched in 2008 the same year the financial crisis hit markets, however it was a result of four years of prior extensive industry research and high level discussions between the public and private sectors brining in government bodies and international consultants to the mix to ensure a 360 degree view to ensure the local government's current priorities were up to par on the international level. The idea was to shift from an economy built on oil wealth to a productive, globally competitive economy, shaped by the government and driven by a pioneering private sector.
Following the launch, the Economic Development Board (EDB) initiated an on-going programme of economic and institutional reform, coordinating with ministries to compile the first National Economic Strategy, which served as a roadmap to achieve the Vision.
Today we have no shortage of bodies to contribute to the development and strengthening of the national economy and entrepreneurial ecosystem. The Kingdom of Bahrain has plenty of business incubators and accelerators that offer everything from co-working spaces to guidance, mentoring, marketing, business planning, and public relations. Tamkeen has played a pivotal role in Bahrain's ongoing diversification to a technology-driven knowledge-based, globally competitive and sustainable economy. Bahrain Development Bank (BDB) and many local banks have also supported the growth of SME's though financing.
Yet, the growth of the SME was not as positive as anticipated, even with all the support of local bodies. The issue may have been the fact that SME's were still suffering from the after-effects of the financial crisis, but perhaps it also in part due to the lack of collaboration and communication between key players.
The solution to this was formed two years ago, the SMEs Development Board (SDB) was established in order to coordinate the efforts of the MOIC, EDB, Tamkeen, BDB and the Bahrain Chamber of Commerce and Industry (BCCI). The SDB not only opened up the channels of communication between these bodies, but established a framework under an Integrated Tasks Plan that pinpointed key areas of challenges, such as access to finance, the streamlining of business operations, and fostering innovation and skill development.
In order for micro enterprises and SMEs to develop in a more sustainable manner, it is imperative that these challenges continue to be addressed. Today, SME's are new to the game and these challenges are further amplified by their lack of experience. As subcontractors they are faced with delayed payments and time-consuming approval processes. In order to ensure the rights of both SME's and the companies we need to ensure that all contracts reflect the rights of all parties and we have proper regulation governing its contracts.
Another challenge that needs to be addressed is the fact that the cost of acquiring technology and outsourcing in Bahrain is expensive, especially in comparison to other countries in the GCC/MENA region, this is another potential area for the government to partially subsidize.
Most banks in Bahrain – whether conventional or Islamic - have some sort of SME financing scheme, for various reasons. Other than it being an important business segment, its high on the National Agenda and the Central Bank of Bahrain (CBB) have prioritized SME funding in the financial framework in order to enable higher financial inclusion and facilitate more diverse financial coverage.
This brings into question, given the various levels of support in the Kingdom's economy, what is the new role of Banks in supporting SMEs in today's financial landscape?
Perhaps it's time we go beyond simply filling in the gaps in lending to support SMEs and start-ups. It goes back to knowledge-sharing. Earlier this year, we partnered with Export Bahrain and host joint workshops kicking-off discussions on the various financing options BisB had to offer entrepreneurs, start-ups and institutions seeking to expand their operations, with a focus on how to best utilize financing to scale up their businesses. By providing SME's with the tools and information they require, we begin to enable them to scale up their business so they can export products across global markets. At the end of the day, in order to emerge as an industry leaders today, you need to operate in the global economy. This can easily be achieved with the support of the internet and technology.
Today, BisB's SME base is more than 25% of our business, and we pride ourselves on being active in their support. But being active simply isn't enough, we need to shake up the way we lend money to SMEs by leveraging new technology, cutting down on the manual loan approval processes, and get cash into the hands of business owners more quickly. We are working on this becoming a reality for SMEs at BisB, we've already launched it for our retail customers.
Even so, it's only the first step, because there are still issues that need to be tackled. SMEs often lack the understanding of their own financing requirements, and the customer service representatives dealing with SMEs need to be able to act in the capacity of an advisor to be able to pair SMEs with the correct financing solution.
For any SME reading this, consider this a plea to help us help you. If there's one takeaway from this article it's the fact that it is critical to understand what you are applying for, and distinguish between 'a loan', 'working capital' and equityl. Come up with your money first, if you don't have access to it yourself, seek funds from venture capitalists, seed investors or angel investors to start. You also need to have a proper due diligence before you proceed with you investment.
As banks, we do not entertain 'equity capital' we support you in 'working capital'. We are also here support you in the delivery of our solutions, such as the convenience of electronic banking enabling you to complete daily transactions, such as collection, with the aim to reduce your overall cost.
If we are to safeguard the entrepreneurial ecosystem so that it is alive and kicking, we need to continue to ensure that small businesses not only have access to all the support they need, but that they understand the type of support they need, who to approach, and when to approach them.
In this way, we can come full circle and ensure that a larger number of applications are approved, more businesses that are thriving, more jobs are created, a larger portion is contribution to GDP leading to a healthier national economy at large.
Back