28 March 2017
BisB announces a new (CIB) General Manager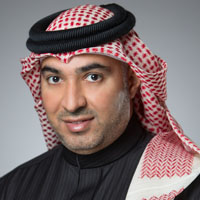 Bahrain Islamic Bank (BisB), a pioneering Islamic bank in Bahrain recently announced the promotion of Mr. Wesam Abdul Aziz Baqer to General Manager, Head of Corporate and Institutional Banking (CIB).
With Mr. Wesam Baqer's extensive professional experience in various areas of Corporate & Institutional Banking, Private Banking, and business development.
Prior to joining BisB in 2008 as a Senior Manager of Corporate Banking Mr. Baqer held a number of key banking roles in National Bank of Kuwait and HSBC.
Mr. Baqer also holds a Master's degree of Science in Economics from the University of Aberdeen, Scotland, United Kingdom. He also participated in several specialized courses and workshops including executive development from Darden Business School at the university of Virginia, USA. He is also a financial consultant and member of the Chartered Institute of Bankers Program.
On this occasion, Mr. Hassan Amin Jarrar, the CEO of BisB expressed "Appointing Mr. Wesam Baqer to this position CIB General Manager is within the framework of the bank's vision and strategic plan aimed at investing in staff and development of Bahraini capabilities. We look forward to his contribution in implementing the bank's strategy and the promotion of sector banking services to companies and financial institutions in our organization in order to achieve the desired objectives".
Back